onefoottaller
Regular price
€134,00 EUR
Regular price
€0,00 EUR
Sale price
€134,00 EUR
Unit price
per
Sale
Sold out
Ethel, calm lighting for a serene space.
The Ethel Lampshade has a shallow even form with an opal surface all around. With its classic form (round in plan but a shallow lozenge shape from the side) this lighting fits surprisingly well into both traditional and contemporary settings. 
An elliptical cool and calm light, Ethel looks good hung low or high in a living space or dining room. Ethel can also sit close to the ceiling providing serene, quality lighting for low ceilings. It has a beautiful all-over glow, so when hung high gives an uplifting wash of light across the ceiling as well as throughout the space. Perfect suspended in large spaces since the view from above has the same aesthetic as from below An opal flattened sphere without holes or mechanical detail, Ethel gives modern and calm elliptical lighting.
Great for homes offices and retail spaces with low ceilings since it's shallow, has an aesthetic which expresses quality and gives off a diffuse light.
Dispatch within 3 weeks.

Changing bulbs is simple using the '3-U' stainless steel attachment plate included... here's a video to show it!
Ethel is simple to install on existing wiring if you wish. An existing pendant drop with shade rings will support Ethel's attachment plate for an E27 fitting (and optional reducing ring for E14 or B22 fittings). If you'd like something special though, find a different handmade pendant or fixed drop for it here on this listing or on our Ceiling Lights, Cables, Fixtures page!
One Foot Taller products are made to order, in small factories and workshops in Scotland and France.
Delivery free of charge to Europe and delivery free of charge to UK. For delivery outside Europe please CONTACT us with your address for a delivery quote.
Material: Polyethylene with stainless steel attachment plate.
Finish: Opal White
Diameter of diffuser : 600mm
Height of diffuser: 165mm
Weight: 2kg
Wiring: Optional
Lampholder: Options for lampshade suitable for E27 or for E14/B22 fittings.
Bulb:

E27 5-15W LED.

 Frosted. Colour 2700K. Bulb 135mm max.
Max Wattage: 20W LED. 6-12W LED is ample. 'Max20W' sticker. (Tested successfully with 60W GLS BUT MAX 20w recommended for environment)
Bulb: not included
For bulb recommendations please see the WHICH BULB page.
Share
View full details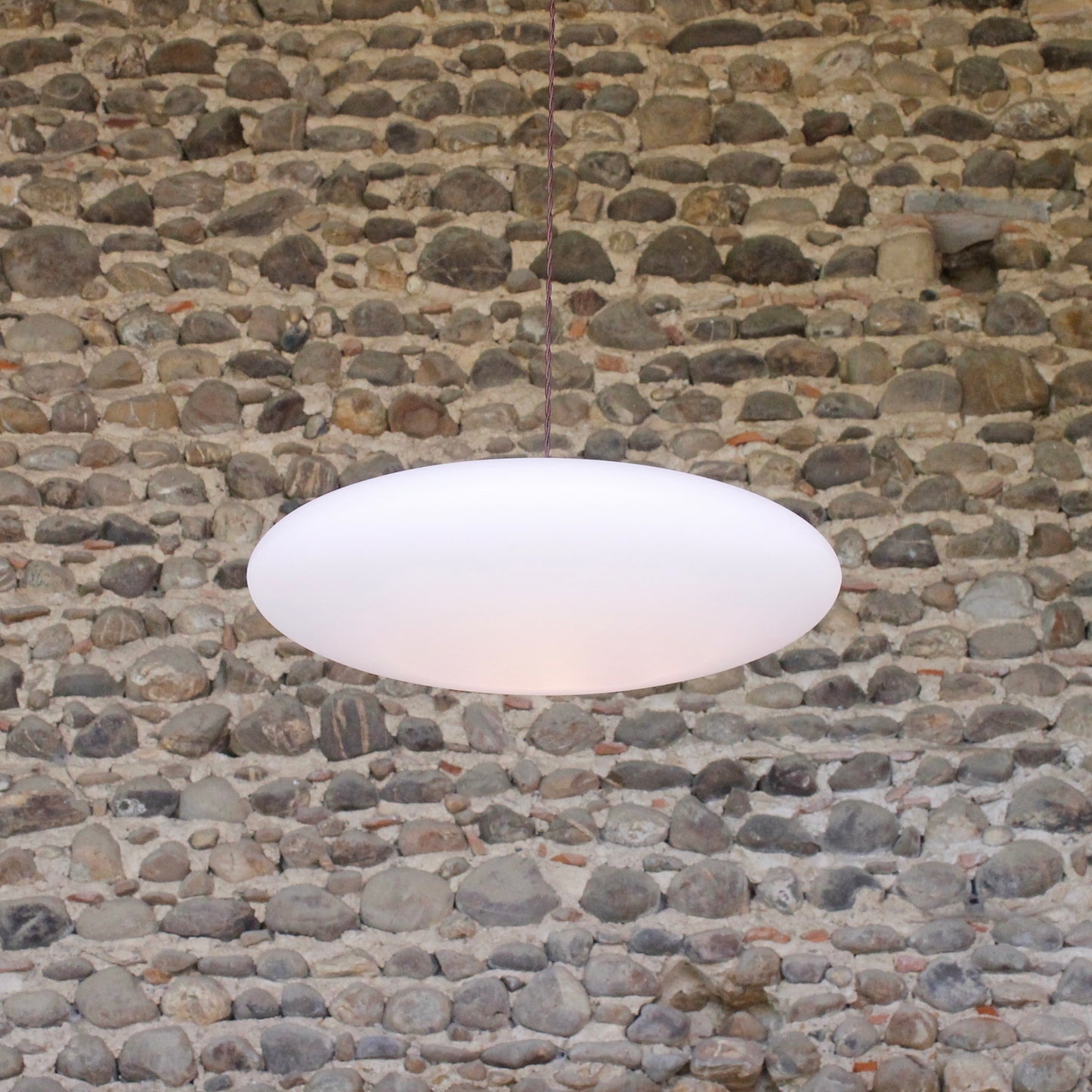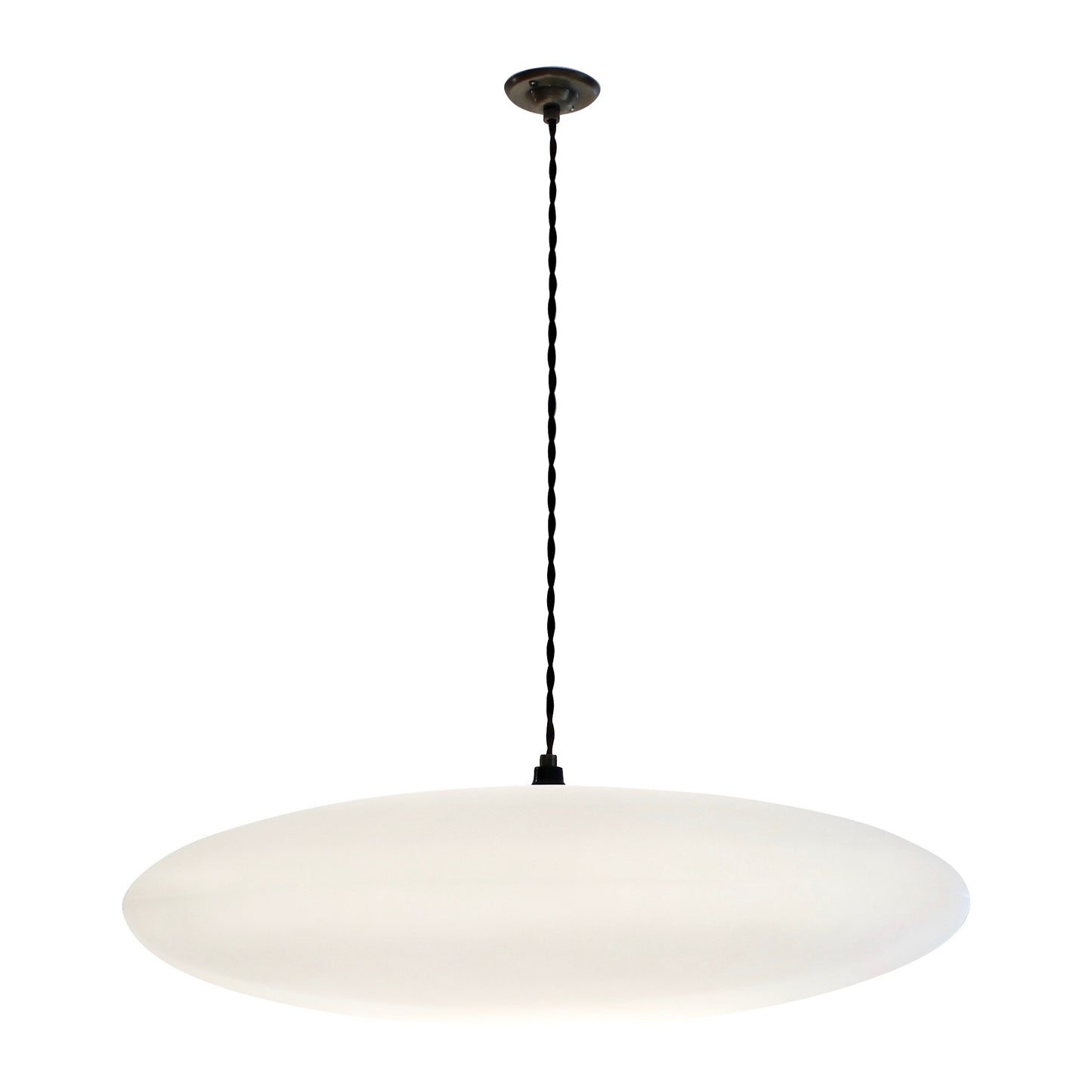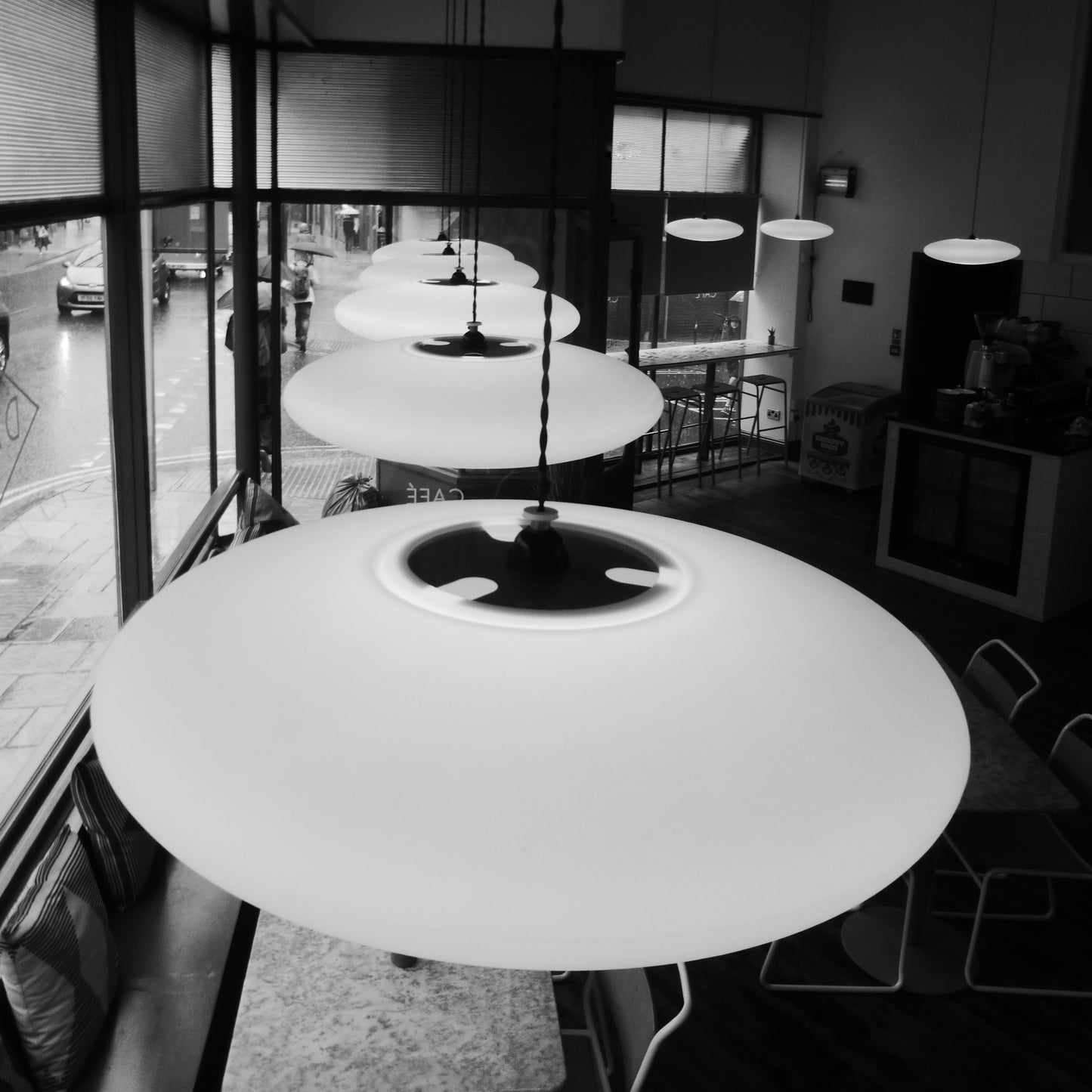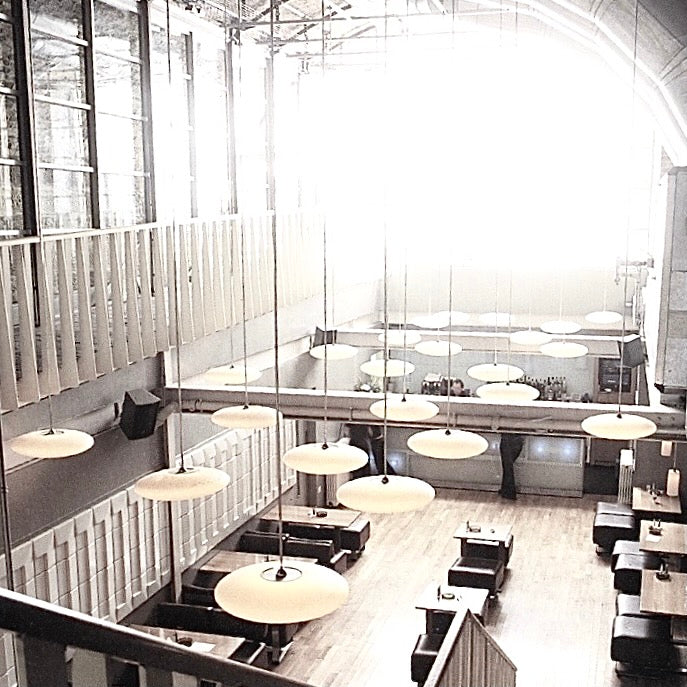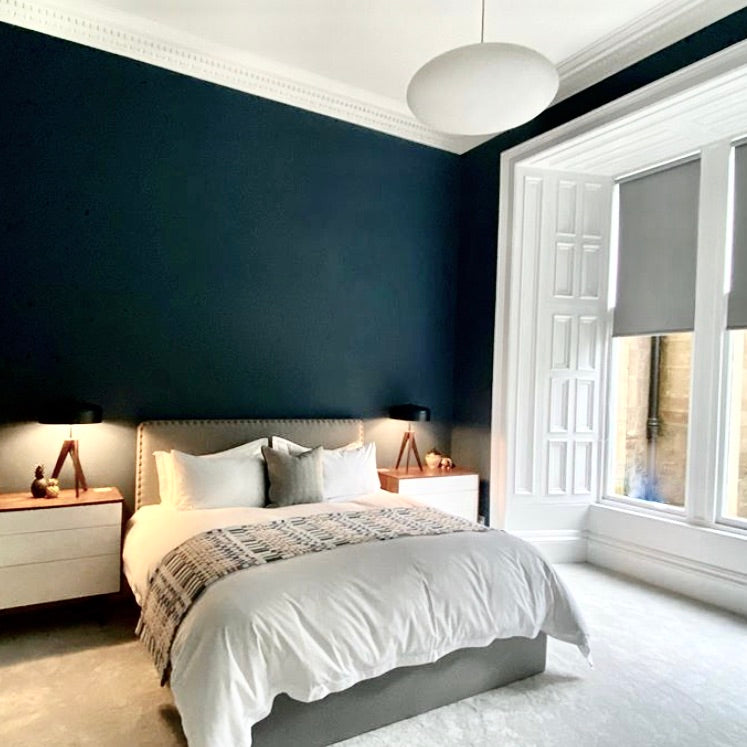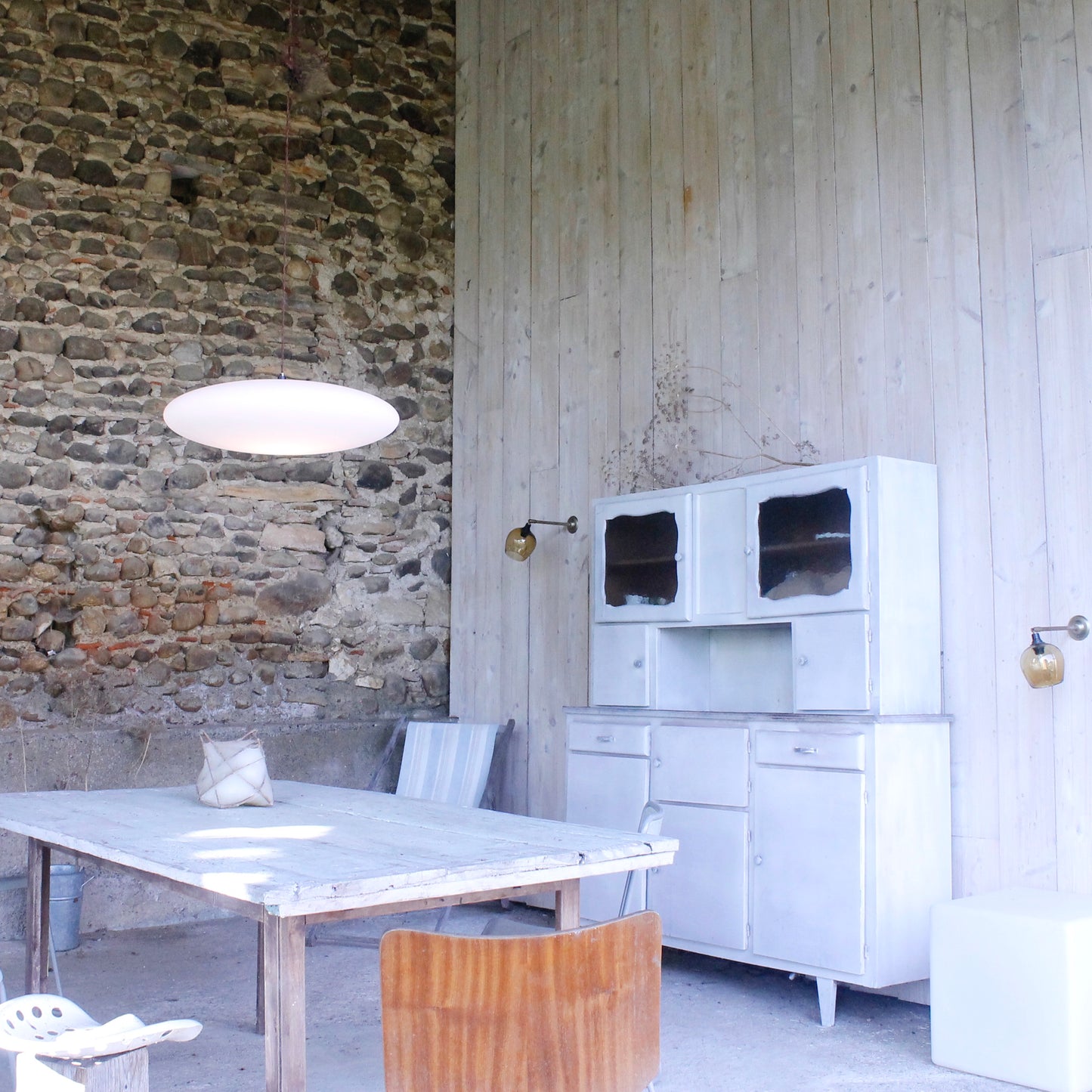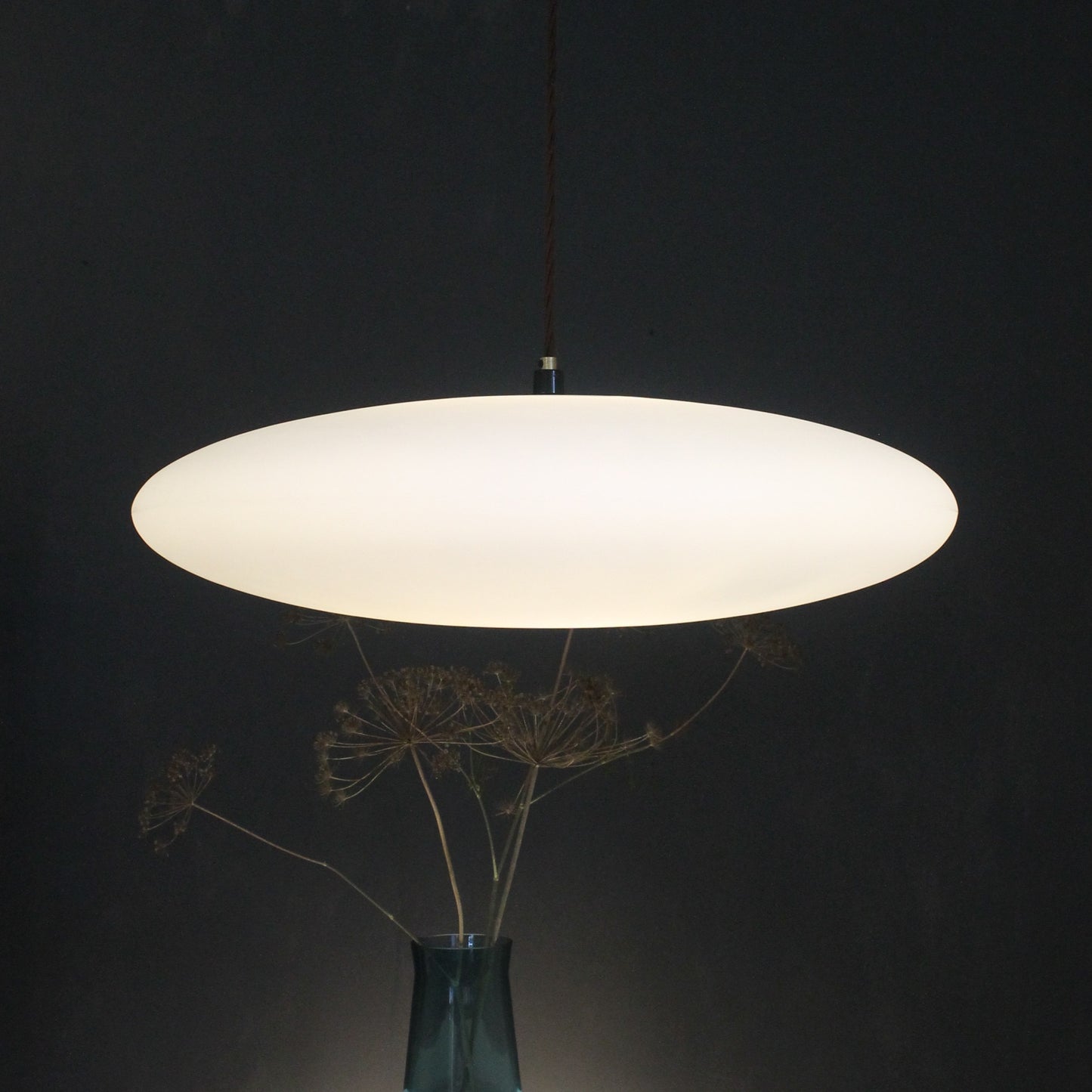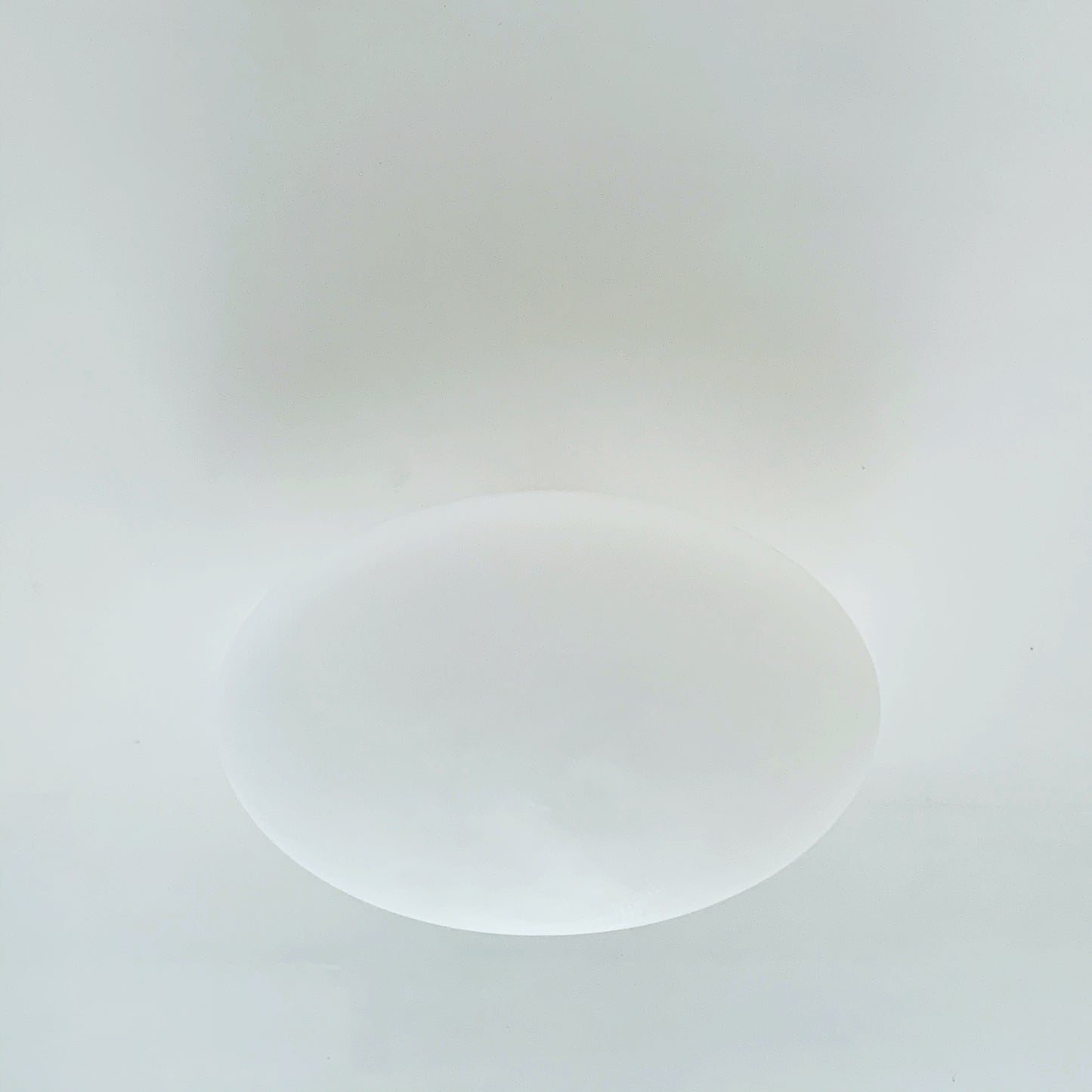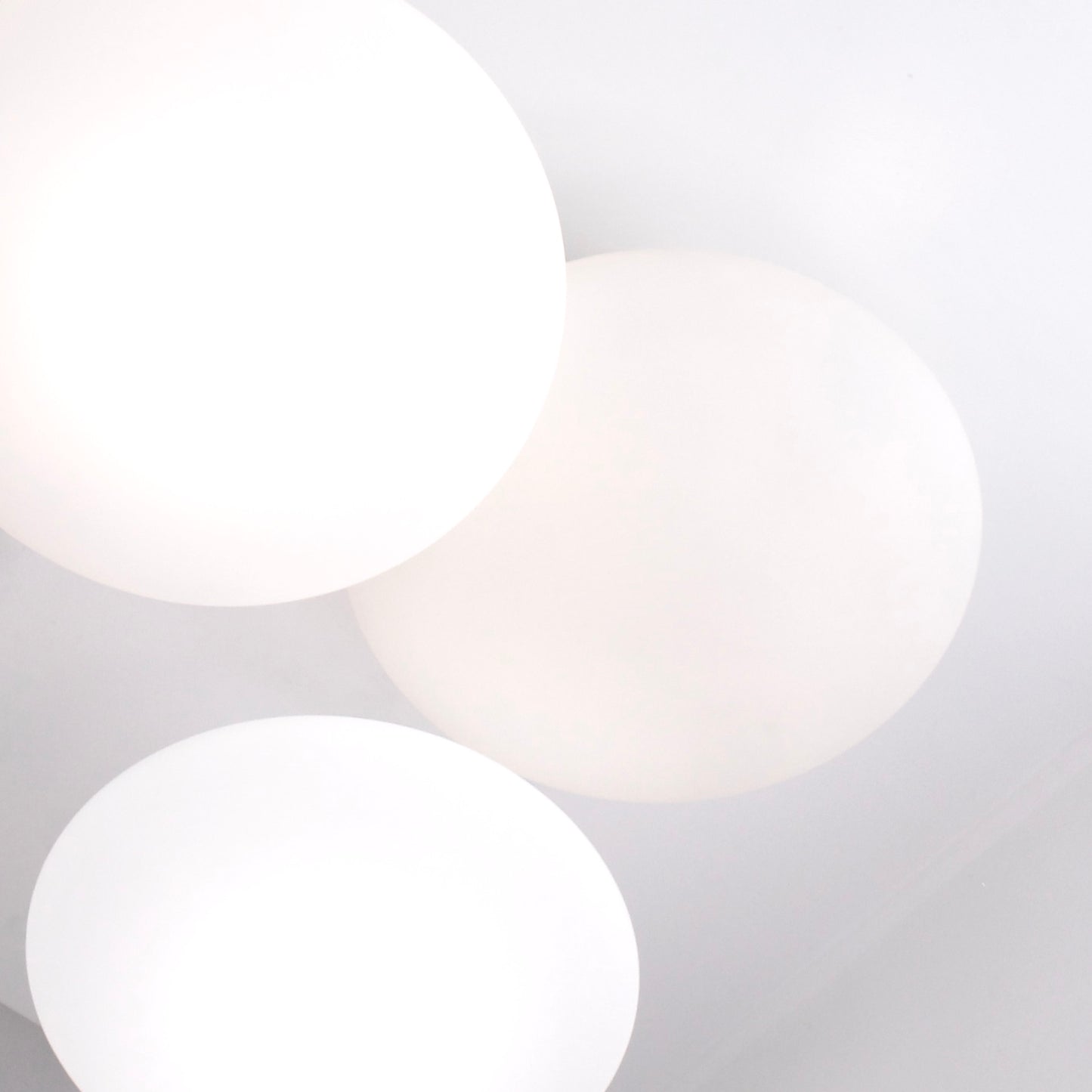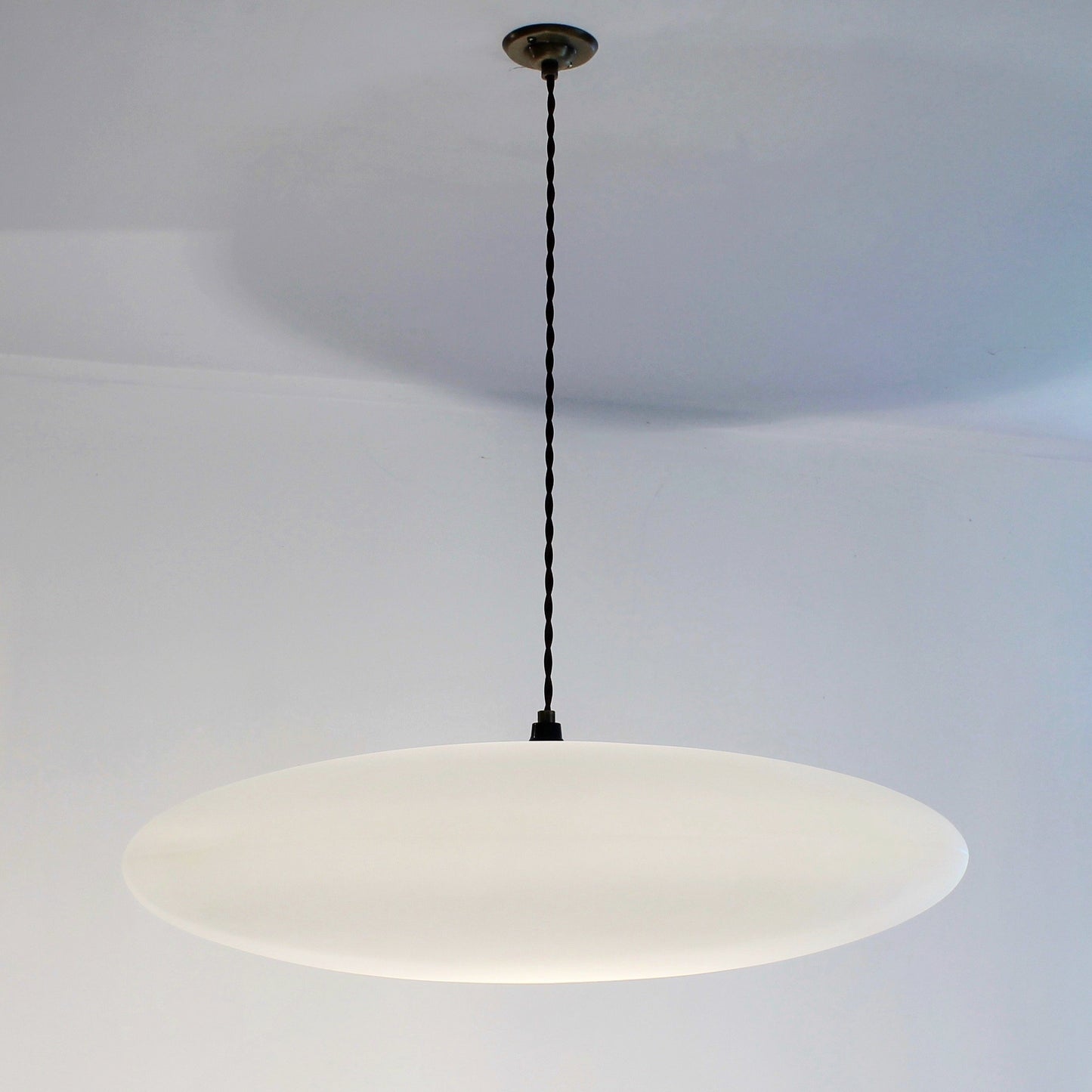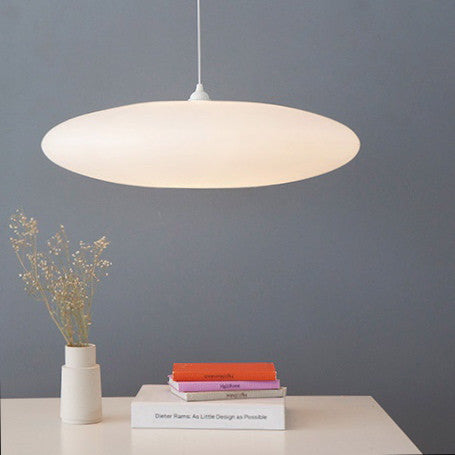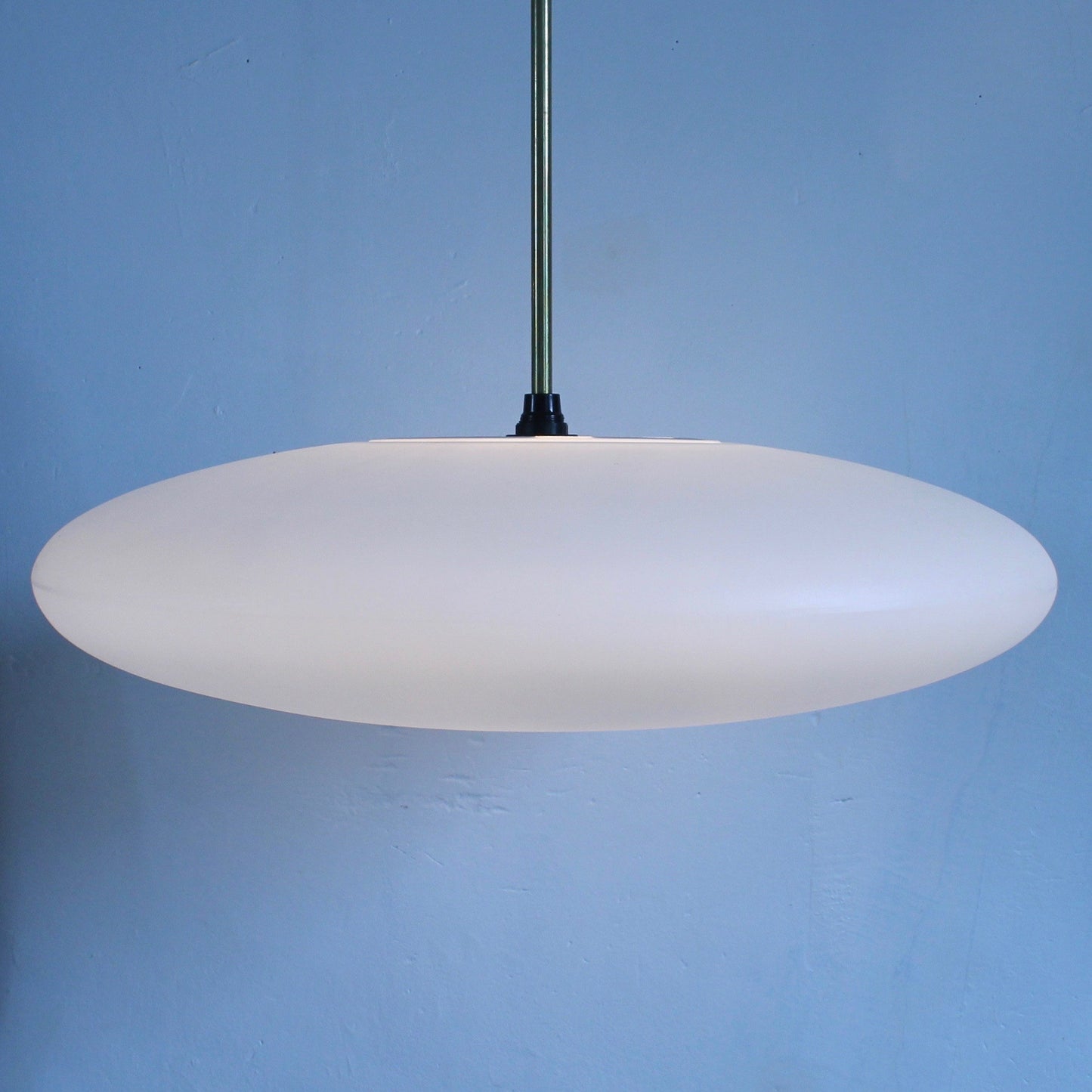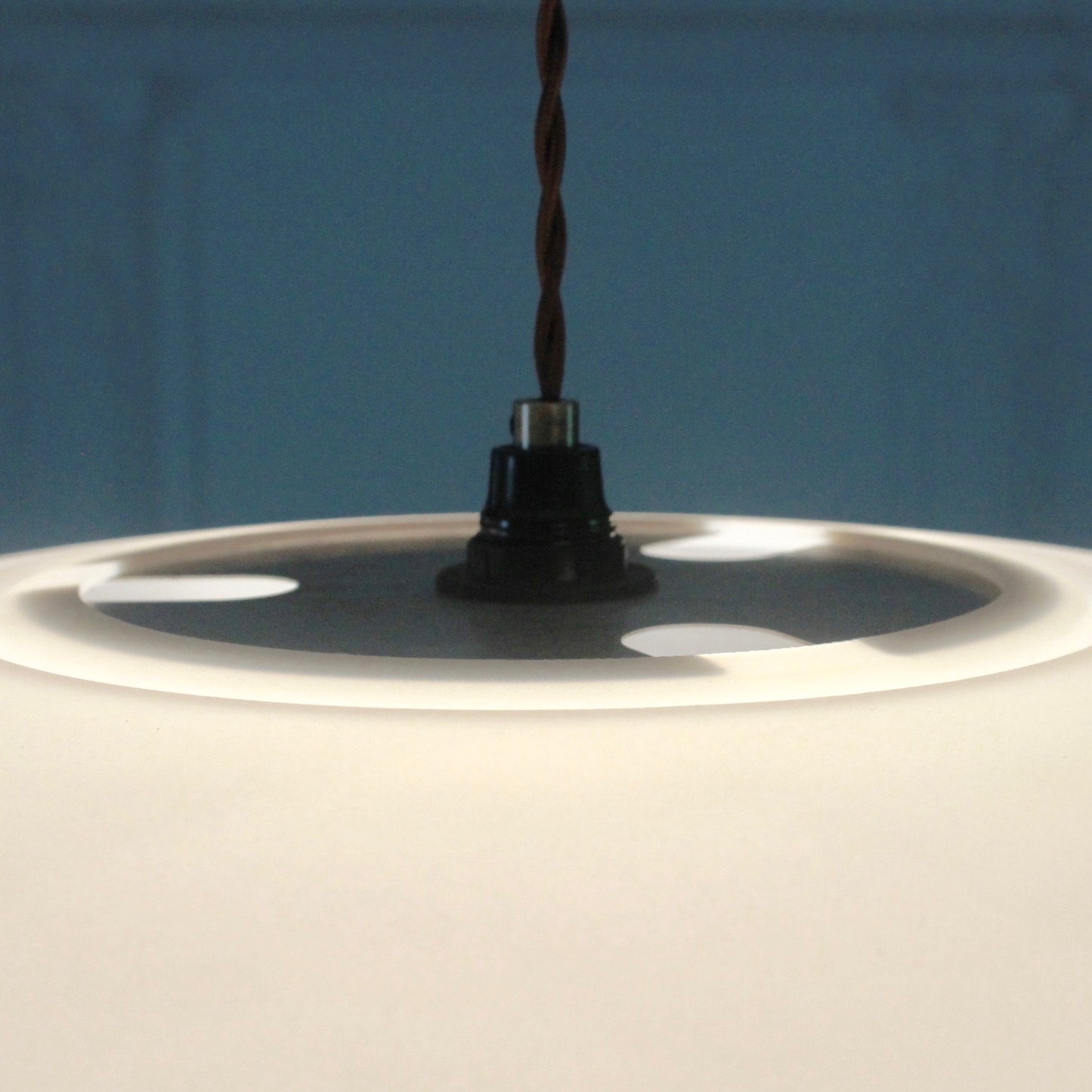 Blue Bell
The Bell Pendant , 125mm diameter, in Teal Blue has a beautiful colour and elegant, strong form. Singly or in clusters of 3 it adds quailty to your corners.
Have a look